Enhance Your Smile....Change Your Life!!!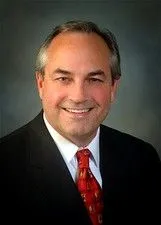 You are in good hands. We take great satisfaction in helping you maintain optimal oral health and believe the best dental care comes through diligence and experience. We provide comprehensive care with an emphasis on cosmetic enhancement and dental implant surgical placement and restoration. We want to match your desires with what contemporary dentistry can really do to improve your cosmetic appeal and quality of life. Our wide range of services includes porcelain veneers, LUMINEERS, ZOOM professional whitening, all-porcelain crowns and bridges, white fillings and cosmetic dentures. In addition we provide implant and periodontal therapy to promote the health and longevity of your smile.
Implant surgery and rehabilitation can be entirely completed in our office, reducing your need to travel to multiple offices. We are trained by the AMERICAN ACADEMY OF IMPLANT DENTISTRY - the oldest and most respected organization for the advancement of implant dentistry in the country. We use KODAK 9000 3D Cone Beam Volumetric Tomography (CBVT) CT imaging in our office to plan implants with precision and safety. A variety of options are available to meet the needs of almost every patient.
We are one of only three restorative practices in the State of Mississippi with SIMPLANT 3-D computer planning technology. Dr. Woods can now view a patient's jaw anatomy and plan any surgery with millimeter accuracy prior to the actual procedure. This exciting advancement shortens the surgical procedure time and greatly enhances a positive clinical outcome.
We designed our website to assist you in making clear informed decisions regarding your own oral health and treatment options. We share this and hope you will make a move to become independently healthy with us! We love to see our patients live their lives through an attractive, confident and healthy smile.
We are about changing lives, and we hope you'll agree that you are in Good Hands!